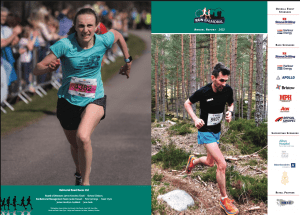 Run Balmoral has been in existence since 1998 and has been managed by a community-based organisation, Balmoral Road Races Ltd, since 2005. The event is run by a "not for profit" company limited by guarantee, so in a nutshell the money we make goes back into the event to make it even better for future years.
We are a small team of two directors but we have a mighty collection of workers and volunteers who set up the event and make it happen on the weekend. We can never thank enough those that give their time for this amazing event.
We are lucky to have sponsors who have been with us for a number of years and without these sponsors the event could not happen, so again we thank you all.
What makes RunBalmoral different is that it is a family event with races for all ages and abilities packed in over one incredible weekend on the magnificent Balmoral Estate in Royal Deeside.
Each year we produce an annual report with a summary of the event, so if you would like to find out more you can download the report here.
Thank you for taking the time to read more about us and if you would like to get involved with RunBalmoral in any way just drop us an e-mail at info@runbalmoral.com