DOWNLOAD the Programme NOW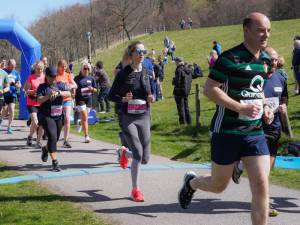 It's not long now until RunBalmoral and race packs will soon be hitting your door mat.
Except Duathlon competitors (see below) **
Please read the following to make sure you have a GREAT day at RunBalmoral 2018.
Leave plenty of time to travel to the event and to walk from the car park to the event start line. Aim to arrive 2 hours prior to your race start time.
Bring your race number with you and wear it as instructed on the programme.
Be prepared for hot sun OR snow. We can have both in one day!
Don't drink alcohol the night before and come hydrated. Plenty of water is available at the event.
Please be kind to and thank the marshals. Many are volunteers giving up their time to ensure the success of the event.
If you are competing in the Repsol Sinopec Devil of Deeside, make sure you have all your numbers and your T shirts. These will be posted to you on Friday 13th of April so you should receive 1 or 2 days later.
**Duathlon competitors! You will receive a separate e-mail regarding registration and the collection of your number and race chip, which you collect on the day of the event!
If you are running for any of our amazing charities we hope that your fundraising is going well and remember, every penny really counts to help these, your, local charities. Who knows when we or one of our loved ones may need their help. Please give generously by sponsoring other runners or donating at the charity tent on the day.